At Affordable Sheds, we specialize in customizing quality sheds to meet your specific needs.  When building custom sheds, we prefer to use LP shed products because of their innovative features and superior warranties.
Shed Options and Colours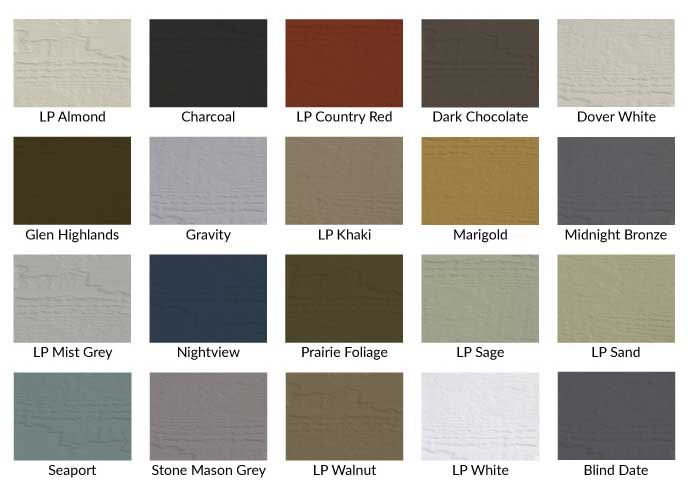 Siding and Trim – When it comes to the outside structure, we prefer to use high quality LP Building Products due to the many advantages over other materials on the market. LP walls and trim also comes with a 50 year limited warranty. The walls made with with LP SmartSide® Panels, Trim and Lap Siding offer the warmth and beauty of traditional wood, along with outstanding durability. With interior panel finishes like SmartFinish® for a beautiful, clean appearance and SilverTech® to help keep the inside of your shed cooler, LP is the smart choice for better outdoor structures.
If you prefer Vinyl Siding for your shed we can provide you with an attractive finish that is available in many colors.
If you have a specific colour in mind, not a problem. We will paint your shed any colour you choose.
Shed Flooring – Our standard sheds are notched 2×4 treated lumber every 12 inches, and standard 5/8 LP Prostruct Tongue/Groove Fungal/Termite Treated Floor plywood on top. Our floors carry a 10 year limited warranty. If you wish, we can place your shed on a suitable concrete cement pad.
Shed Foundation – This all depends on the size of the shed. For small to medium sized sheds, a gravel pad, paving blocks and lumber, solid concrete blocks and lumber, or deck blocks and lumber can be used. For larger sheds a deeper foundation using piers and lumber or a concrete slab is required to support the structure.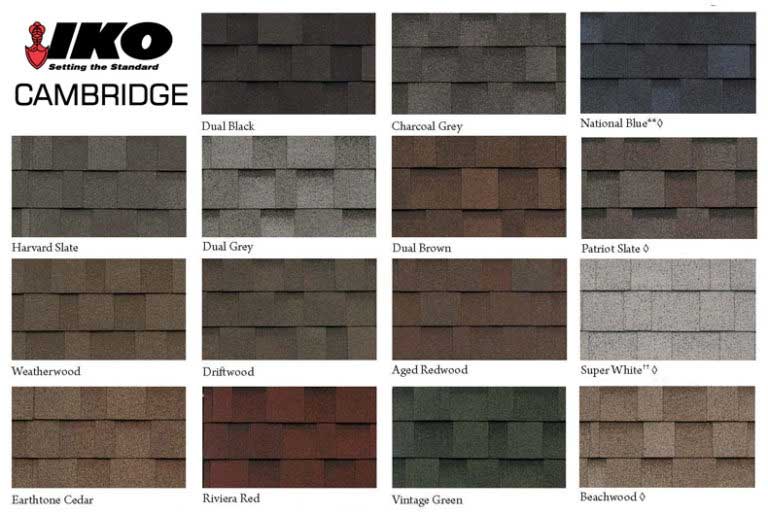 Roofing – A smart choice for shed roofing is LP ProStruct® Roof Sheathing with SilverTech® which features a durable radiant barrier that helps keep sheds cooler on hot summer days. The highly reflective SilverTech helps brighten the inside of sheds for better visibility.  For Roofing Shingles, we like to use IKO Cambridge architectural shingles which carry a 25 year warranty. warranty.
Windows – Shed windows are available for any type of shed structure. Most of our shed windows come with either a Flush Mount flange or J-channel flange for vinyl or metal siding and are available in ether white or brown. All of the frames are made from aluminum for durability.